Victorians will cast their final state election votes today after a campaign marked by promises of big spending and pressure on the cost of living.
Key points:
On Friday, Opposition Leader Matthew Guy said only a change of government represented a "chance for the state to move forward"
Premier Daniel Andrews urged the state to vote for the return of a "strong, stable, Labor majority government"
A record number of candidates competing for seats could make for a long night of vote counting
By Friday night, more than 1.9 million Victorians had chosen to vote early – compared to just under 1.4 million in 2018.
Polling stations around the state will open from 8am to 6pm today, with a COVID-safe drive-through option on offer in Melbourne's west.
Premier Daniel Andrews were among the Victorians who voted earlyand posted a photo on social media as he cast his vote with his family at a stall in the inner city.
Opposition Leader Matthew Guy is expected to vote today in his seat of Bulleen in Melbourne's north-east.
Throughout the election campaign, both sides of politics have aimed to sharpen their election promises around rising cost-of-living pressures.
The Coalition has fought hard for its promise to cap public transport fares in Melbourne at $2 a day and halve V/Line fares – a measure it said would come into effect from early next year.
Labor has argued its promise to revive the state's electricity commission would ultimately push electricity prices down, while at the same time spearheading investments in renewable energy.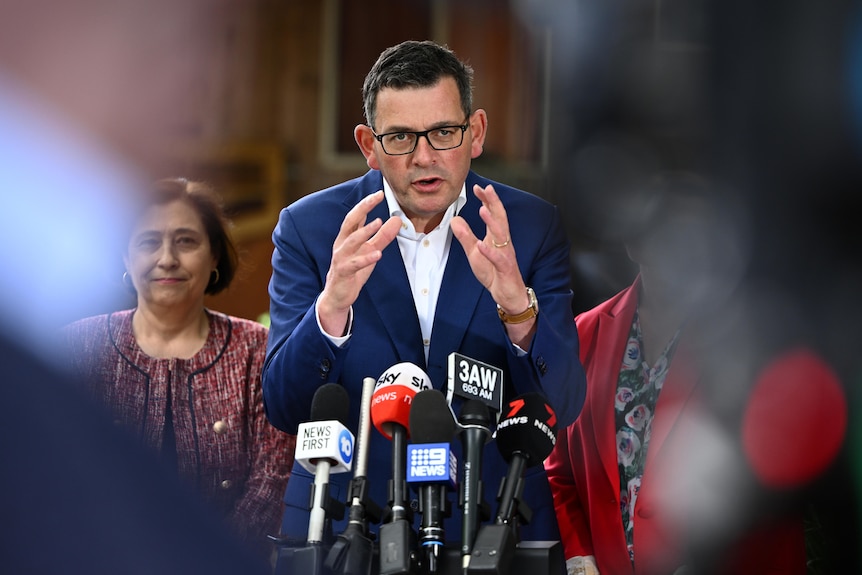 Both Labor and the Coalition have pledged billions of dollars for hospital upgrades and rebuilds, and offered their explanation to voters Thursday about how they would fund them while managing the state's mounting debt.
On Friday, both leaders acknowledged that the election race had tightened.
"Every seat is tight," said Mr. Andrews.
"Entire elections are decided by a handful of votes and a handful of seats, which is why I'm asking people to vote for a strong, stable Labor government with a majority."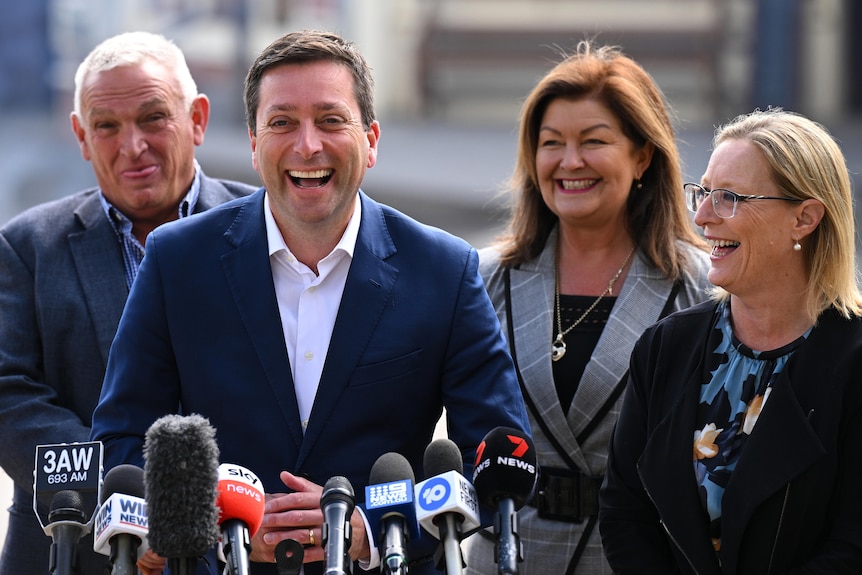 Guy said he wasn't focused on "anything but winning".
"Victorians wouldn't expect me to be anything other than that because I know this is our chance for the state to move forward," he said.
"For Victoria to be where it should be – confident and powerful as we've been in the past, a strong state that has big plans for the future and I don't want to waste that chance."
Different series of candidates could produce long night of counting
A record number of candidates are contesting the election, which could result in a long night of vote counting and unexpected results as new dynamics play out in seats around the state.
The Greens are hoping to strengthen their presence in the House of Commons and seize more seats from Labor in inner Melbourne, such as Richmond, Northcote and Albert Park.
In Melbourne's west, Labor is also under pressure in seats such as Melton and Point Cook, where independents claim the safe Labor territory has been chronically underfunded for years.
The Liberal Party is fighting to win back or hold onto a flurry of seats in Melbourne's east and south-east, including the seats of Caulfield, Kew and Hawthorn.
In the upper house, a flurry of micro-parties are competing for the first time in regions, seeking to tap into the simmering pandemic frustration in society.