When Najat Janabi arrived in Australia with her 16-year-old son Ahmed Shalikhan in 2013, she thought they were finally safe.
Their boat from Indonesia was the final leg of a decades-long journey that included escaping persecution in Iraq under Saddam Hussein's regime and being stateless in Iran.
In reality, it was the beginning of another nightmare.
Nine years later, Ahmed is still locked in immigration detention — and there's no end in sight.
"I lost hope, I lost my childhood, I lost my education. I always wanted a better life. This government. This department took everything away from me," he told ABC.
Ahmed's case is complex.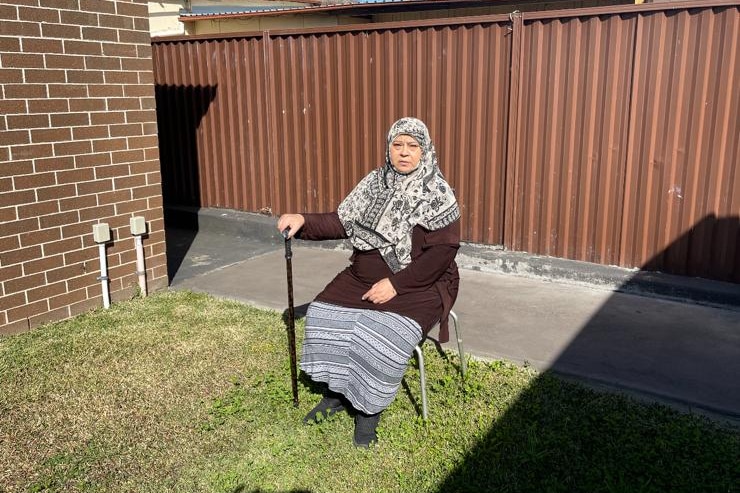 He returned to Sydney's Villawood Detention Center last week after spending five months in the Mid North Coast Correctional Center on charges of assaulting an officer in custody.
He pleaded not guilty under the Mental Health Act and the charges against him were dismissed.
Body-worn camera footage from inside Villawood shows Ahmed being restrained by several Serco officers who pin him to the ground and then to the walls.
The video was recorded in January.
In the footage, the 24-year-old can be heard screaming "you're breaking my arm", "I'm choking" and "you're hitting me".
In another, one of the guards can be heard saying, "It's okay. You're fine."
In a statement, Serco said "all staff involved in the incident acted in accordance with procedure".
"Serco's priority is always to treat people in our care with dignity and respect in a safe and secure environment."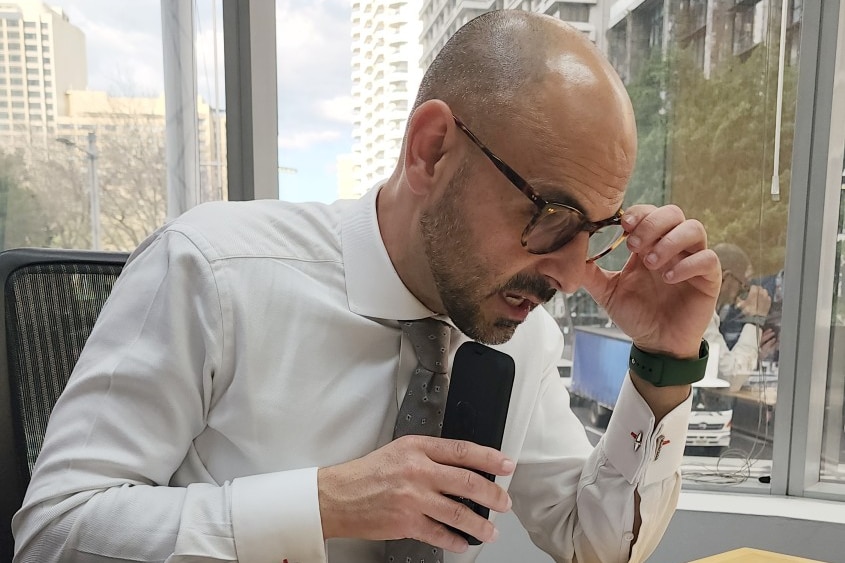 Ahmed's lawyer, Omar Juweinat, described the case as the "saddest I have had the displeasure of appearing in".
"I cannot think of another defendant in recent history in a case in which I have appeared who has suffered to the extent that he has," he said.
"How on earth a government saw fit to effectively separate him from being in the company of his mother and his siblings is beyond me and one of the most inhumane decisions I have ever seen."
Despite his charges being dismissed, the decision did not mean freedom for Ahmed – just a transfer from prison back to detention.
Falling through the cracks
After three years of being moved around detention facilities, Najat was released into community custody in August 2016 and given a safe harbor visa.
This five-year visa gave her the freedom to live, work and study in Australia.
Najat claims that a doctor from the Department of Immigration promised her that Ahmed's case for release is also progressing.
"They said your son will be right behind you in three months, they said he'll be out in three months," she said.
However, Ahmed had "ongoing behavioral problems" that posed a "barrier to a community release," according to a November 2015 case review by the Department of Home Affairs.
Ahmed had already been involved in six incidents in detention in July 2015, including two in which he was described as the perpetrator.
Several of these incidents, and subsequent ones, have been altercations with SERCO guards.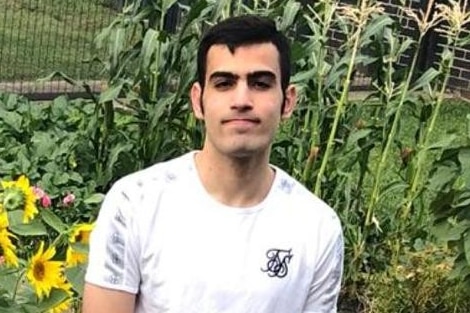 Ahmed also lives with an intellectual disability and mental health problems.
At least four psychological reports, commissioned by his legal team and a GP at Villawood, among others, agree he now has depression and post-traumatic stress disorder, among other suspected diagnoses including anxiety, paranoia and suicidal thoughts.
The evaluations describe how Ahmed's father, who died when his son was a toddler, was living with Alzheimer's disease and was "prone to domestic violence".
Some of them mention how Ahmed was left traumatized after his uncle took him on a tour of an Iranian prison for 11 years, where he witnessed torture and saw dead bodies.
They also describe how Ahmed was bullied in elementary school in Iran because of his ethnicity.
Several assessments have also suggested that Ahmed's mental health has been declining.
A May 2014 assessment found that "the psychiatrist advises that remaining in his current confined environment is worsening his mental health".
In October 2020, Ahmed was jailed after pleading guilty to multiple charges of using a transport service to make a threat to kill, using a transport service to threaten, harass or cause offence, using a transport service to make a threatening to cause serious harm, and using a transportation service to procure persons under the age of 16 for sexual activity.
"At first blush, the circumstances to which he pleaded guilty in the district court seem distasteful," Juweinat said.
"Although when considered in the context of the evidence surrounding his mental illness, and among other things, his offending was part of his desperation to want to be able to be part of the outside world."
Ahmed told the ABC he was not exonerating himself from his crimes, but said detention was the wrong environment for him.
"I came to this country to have a better life, you know, not to commit any crime," he said.
"Because of what happened to me in the past when I was a child. It makes me make mistakes."
In a statement, a Home Office spokesman said it was "committed to the health and welfare of detainees".
"All prisoners receive appropriate physical and mental health care. A range of health services are available, including psychiatric, psychological and counselling," they said.
'We created the man'
Ahmed's human rights lawyer, Alison Battisson, argues that her client's criminal record should have no bearing on his release from detention because he and his mother were already recognized by the Department of Home Affairs as refugees and are stateless.
"We effectively created the man he is today, and that's someone who needs significant support and has committed some crimes," she said.
"He never exhibited any of these behaviors until he was locked up as a child with a whole bunch of other random people in unsafe circumstances."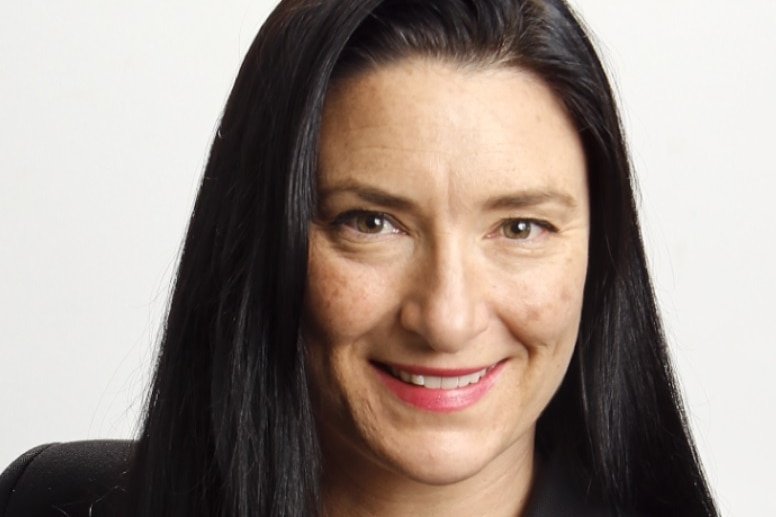 According to the Department of Home Affairs, there were 1,512 people in immigration detention in March 2022.
Of those, 129 had been there for five years or more.
There are no children in detention, but some, like Ahmed, grew up there and now count as adults.
Ms Battison told the ABC Ahmed could be reunited with his family thanks to ministerial "god-like" powers.
"It's literally as simple as signing a piece of paper. The Home Affairs Minister or the Immigration Minister would sign a statutory instrument … actually giving him a visa," she said.
In 2018, the UN Human Rights Council's Working Group on Arbitrary Detention called for Ahmed's immediate release, finding his detention in violation of several human, civil and political rights.
A report by the same UN group on Ahmed's case released the same year included a response from the federal government, which argued that his detention remains appropriate and that his "current place of detention is appropriate".
It claimed that Ahmed's case had been reviewed 32 times.
Meanwhile, Najat deals with her own health conditions and relies on her older son for support.
He arrived in Australia as a refugee in 2011 and is now a permanent resident.
Najat prays that Ahmed will soon be allowed to rejoin his family and start his life in Australia.
"I want my son. I really need my son. He needs me. We're on the phone, he's crying and screaming, please end this," she said.