New South Wales
Prime Minister Dominic Perrottet says a government plan to slap striking unions with large fines was intended to encourage "fair and equitable" behavior.
The state government is seeking to increase the fines for unions going on strike despite the Industrial Relations Commission.
The new fines would amount to $ 55,000 for the first day of a strike and $ 27,500 for each day thereafter.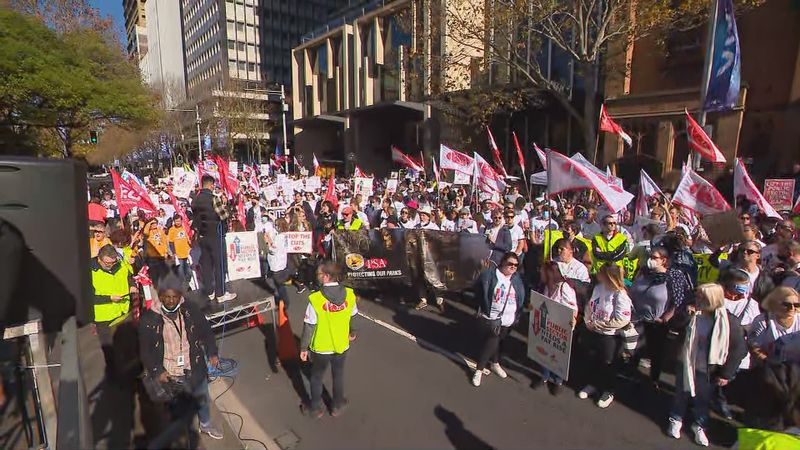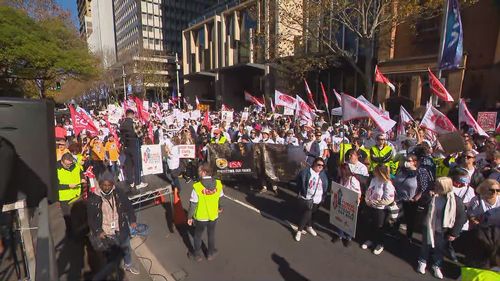 They would apply to the unions for important workers, such as transport workers, teachers, nurses and midwives.
"These fines today should act as a deterrent to not carrying out illegal strikes," Perrottet said today.
"These are strikes that the Labor Relations Commission has considered illegal."
He promised that the government would take "further action" if necessary.
Trade unions have criticized the move, accusing the government of "deliberately" cutting the salaries of civil servants.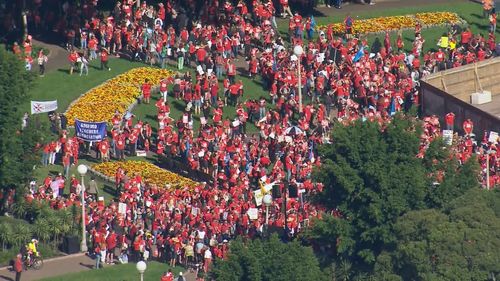 "When nurses and teachers are out on the streets, you know something is wrong," said Union NSW Secretary Mark Morey.
"There is a wave of anger and disgust among workers. People fill up half a tank of gasoline and then ration it over fourteen days. They choose sausages over steak and cancel family vacations."
Morey said wages had not risen in a decade and could not be blamed for rising inflation.
"When unemployment is high, we are told we can not get a pay rise because it will stop job creation," he said.
"But when unemployment is low, we're told we need to exercise wage restraint to stop inflation. When exactly can we get a wage increase?"