Residents in north-east Victoria are keeping a close eye on predictions of a wet spring.
Key points:
The Bureau of Meteorology says a wetter August to October is likely for most of the country
A local caravan owner says a quarter of the park was flooded on Saturday
Residents are warned to be aware of weather changes
That Bureau of Meteorology recently said a wetter August to October was likely for most of the country, including more than double the chance of unusually high rainfall in most areas of the eastern-two-thirds of the mainland.
North East Victoria has already recorded good rainfall, hail as well as a number of floods and minor floods just a week into August.
Walwa Riverside Caravan Park owner and manager Heidi Conway said the Murray River had topped about five meters at the park late on Friday and into Saturday morning.
"The Murray River breached its banks and came into our park, so we probably have a quarter of the park under water at the moment," she said.
"Our cabins are raised up so it hasn't affected them at all, but it looks like it's going down now."
'You can't stop nature'
Ms Conway said her business did not feel too many impacts from the latest flooding event as it was quiet during the winter.
She said Saturday's flood was similar to the last flood they saw in the park in September 2021
She said the latest event had arrived earlier than usual.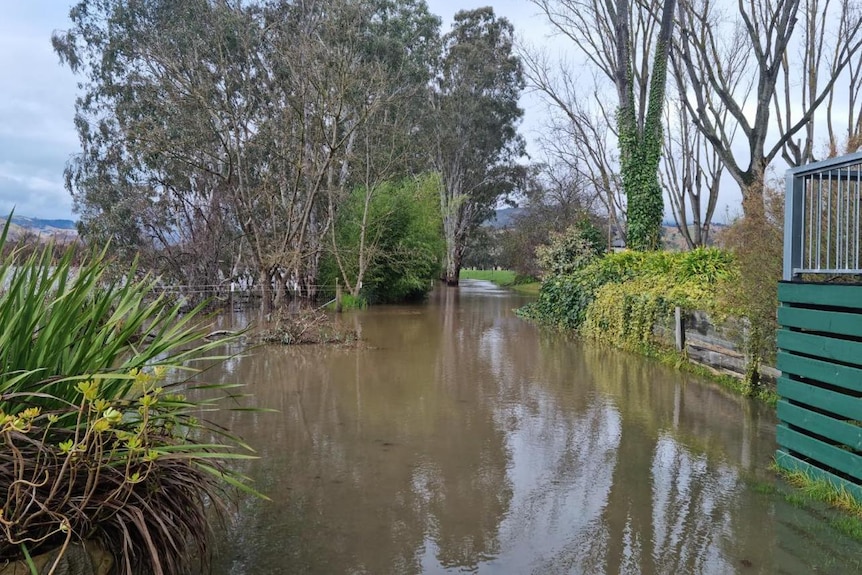 "Normally we'd be looking at maybe flooding towards September, but because of seasonal changes we've managed that now as well," she said.
"We've heard we're going to have a wet year so that will affect the amount of people we have in the park.
"After COVID and everything, it's not a big thing to happen, but you can't stop nature, so we just have to look at all the things we can do to deal with it."
Ms Conway said despite the recent weather challenges she still expected to have a busy period leading up to and during Christmas.
Eyes on the sky
Victoria State Emergency Service north-east duty officer Dan Walton said the heaviest of the weekend's rain had come and gone.
He said his organization expected more stable conditions early next week.
But he said it was important for community members to remain vigilant about weather changes.
"This is not going away." he said.
"We're going to have the next several months of wet, warmer than average temperatures, more than average rainfall.
"This will continue until probably, at least, through November."