NEWYou can now listen to Fox News articles!
Late. Joe Manchin asked Tuesday Senate Majority Leader Chuck Schumer to remove energy-authorizing language from a state funding bill after he failed to secure enough support for the proposal.
"It is unfortunate that members of the U.S. Senate are allowing politics to jeopardize the energy security of our nation," Manchin, DW.Va., said in a statement. "A failed vote on something as critical as comprehensive permitting reform only serves to embolden leaders like Putin who want to see America fail."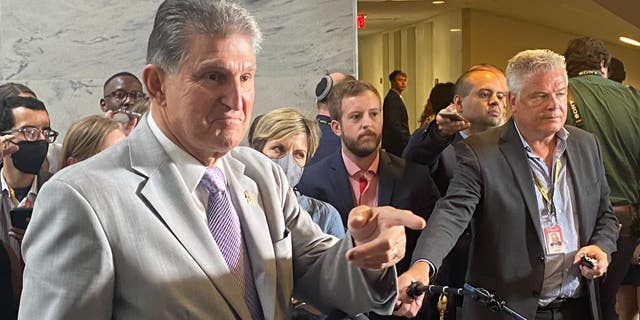 MANCHIN DIDN'T 'EXPECT' REPUBLICANS TO JOIN BERNIE SANDERS IN OPPOSING ENERGY PERMIT BILL
Manchin added: "For that reason and my firm belief that we should never come to the brink of a government shutdown due to politics, I have asked Majority Leader Schumer to remove the permissive language from the continuing resolution that we will be voting on tonight."
Manchin last month struck a deal with Schumer, D-N.Y., to vote for the Democrats' social spending and tax bill in exchange for Schumer bringing energy that allows reforms to a Senate vote. They intended to attach a permit reform proposal from Manchin to a "continuing decision" to temporarily fund the government until after the election.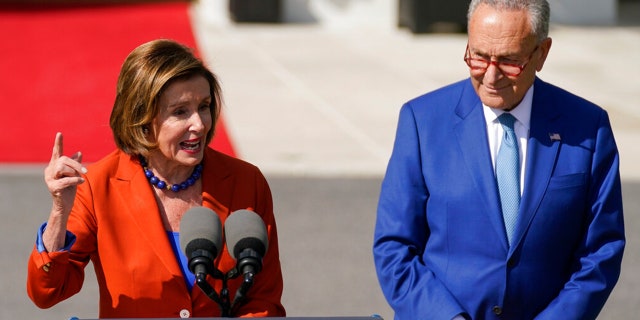 JOE MANCHIN SCORES 'WASHINGTON POLITICS,' SAYS MIDTERM ELECTIONS WILL BE A 'TOSS-UP'
But Republicans angry at Manchin for supporting the social spending and tax bill and progressives who don't want to make energy projects easier joined forces against the bill. They had enough votes to keep the funding bill from getting over the 60-vote filibuster limit as long as Manchin's proposal was there.
Manchin repeatedly lamented the unlikely "bedfellows."
Schumer put the blame squarely on Republicans.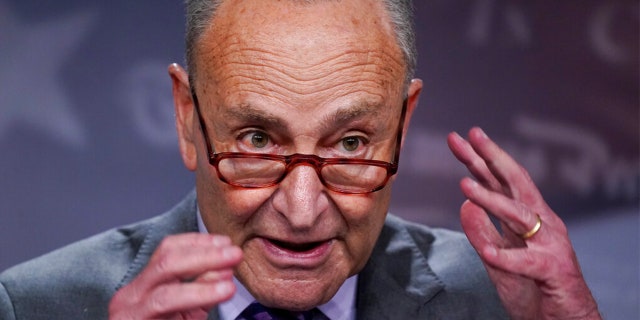 "Senate Republicans have made it very clear that they will block legislation to fund the government if it includes reforms that allow bipartisanship," Schumer said. "They have chosen to filibuster rather than work in a bipartisan manner to accomplish something they have long claimed they wanted to do."
Republicans, meanwhile, said the process behind the proposal is what killed it.
"It was a Schumer-Manchin sweetheart deal to begin with," Senate Minority Whip John Thune, RS.D., told Fox News Digital. "Members on both sides … were just wary of going in and making a deal that was made that way."
"I was prepared to support the bill in large part because it would have accelerated the Mountain Valley Pipeline, which my legislation would have done as well," Sen. Shelley Moore Capito, RW.Va., said in a statement. "But when the legislation takes place via backroom deals and with input from only one party, it is extremely difficult to get broad support."
CLICK HERE TO GET THE FOX NEWS APP
Schumer said he will still strive to maintain his deal with Manchin before the end of the year — and some Republicans said they believe it may be possible to allow reforms in the Senate lame duck session.
"Sen. Manchin, I and others will continue to have conversations about the best way to ensure that responsible permitting reform is passed before the end of the year," Schumer added.
"We need to get comprehensive permitting reform, and I'm going to continue to work with Joe Manchin to get it," Sen. Dan Sullivan, R-Alaska, told Fox News Digital. "Already, we're talking about improving his bill and putting it on the NDAA."