The officer in charge of Yuendumu police station the night Kumanjayi Walker died says she would not have allowed the unit Constable Zachary Rolfe was part of into the community if she had known any of The team had exchanged racist texts.
Key points:
Sergeant Julie Frost says she would not have called the response team if she had known about the racist texts
She says she is "devastated" for the family that they were unable to see Mr Walker before he died
Zachary Rolfe has been found not guilty of all charges relating to Mr Walker's death
WARNING: Aboriginal and Torres Strait Islander readers are advised that this article contains an image of a person who has died, used with the permission of their family.
Sergeant Julie Frost gave evidence at the three-month inquest into the fatal police shooting of the 19-year-old on Wednesday, apologizing to Mr Walker's family and rejecting any suggestion that police were exaggerating the threat from the community.
Constable Rolfe was sent to Yuendumu to help arrest Mr Walker as part of the Immediate Response Team, a special police group based in Alice Springs.
Constable Rolfe has been cleared of all charges for his death.
Last week "racist" and "derogatory" text message Exchanges sent between Constable Rolfe and some of his fellow officers were read out in court and on Thursday a lawyer assisting Peggy Dwyer revealed an unnamed sergeant involved in the response team was implicated in the texts.
Sergeant Frost said she would not have asked for the team's help or allowed them into the community if she had known they held "racist views about Aboriginal people".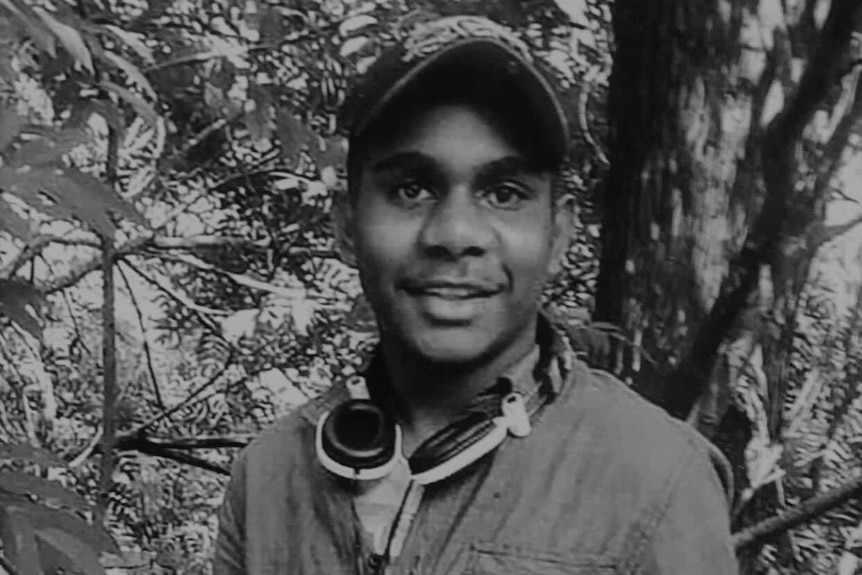 Sergeant Frost was asked why the community had not been told the Warlpiri-Luritja man had died until the following day and why no one from the community was allowed to be with him "in his final hours".
In a report read aloud to the coroner by lawyer for the Brown family, Gerard Mullins, Sergeant Frost reportedly told her superior officer that she was concerned for the safety of her officers.
Coroner Elisabeth Armitage, in the same report, heard from Superintendent Jody Nobbs that "community members and family have the continuing belief that the police are providing some medical attention to Walker and any entry into the station or violence against the police will compromise this".
Sergeant Frost told the inquest "there was a level of having to mislead the community" because police were concerned for their safety after rocks were thrown at the station.
On Wednesday, the coroner heard Mr Walker's family were kept in the dark because officers at the station dreaded "pay back" from society upon his death.
'People just want to find out'
Sir. Walker died just after 8.30pm that evening and on Wednesday the coroner was shown text messages exchanged between Sergeant Frost and Aboriginal police officer Derek Williams, who was outside the station with gathered community members at the time of his death.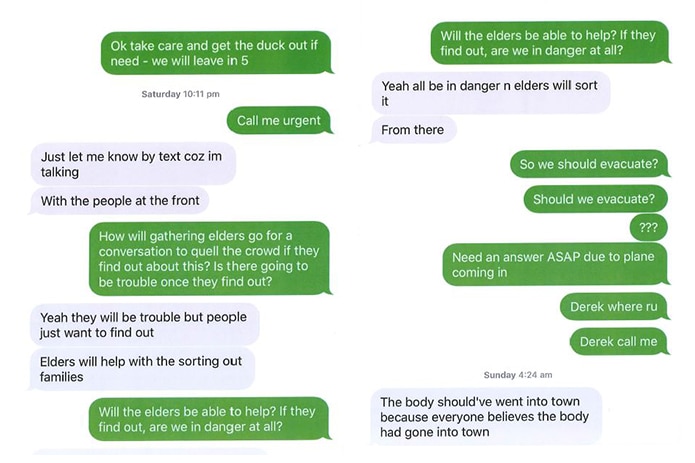 In the texts, Sergeant Frost asked how it would go to "gather elders for a conversation to quell the crowd" "when they find out"?
Williams responded that there "will be problems, but people just want to figure it out" and "everything [will] be in danger" … but "elders will sort it out from there".
Mr. Williams was also Kumanjayi Walker's uncle.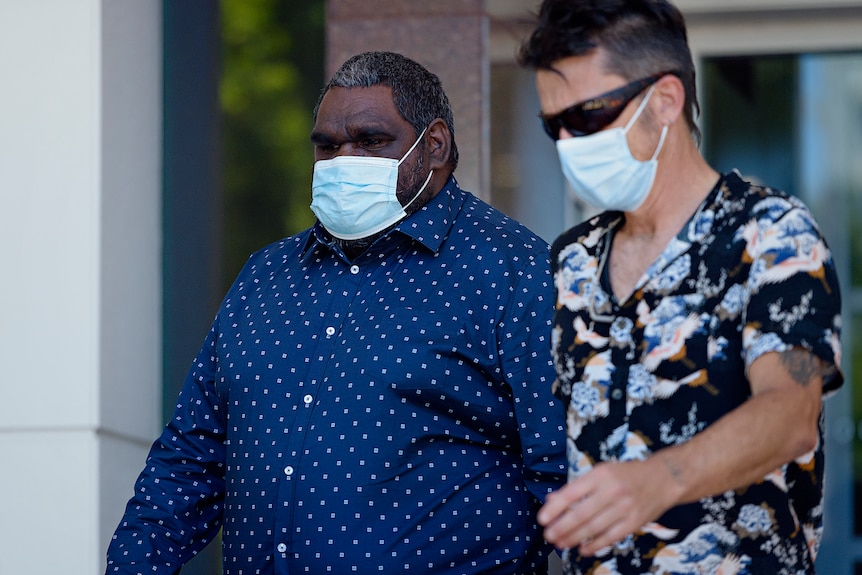 The court heard that before Mr. Walker's death, Mr. Williams was invited inside the station to meet with Sergeant Frost, and while inside he saw the 19-year-old receiving CPR.
Sergeant Frost told the coroner she "assumed" Mr Williams had known Mr Walker was dead but said she had been told not to tell him.
Under questioning from Mr Mullins, he told her she was only asked not to tell the community that Mr Walker had died at 10pm, "so there was definitely an hour or so, between 8.30pm and 10pm, when you made that decision" .
She said she couldn't remember.
'I really want to apologize to society'
Asked if she regretted not allowing Mr Walker's family to be with him when he died, she said "regret wasn't the right word".
"I'm devastated for the family that we couldn't allow it. But we did it for a specific reason and that was safety."
She said she was not aware of anyone trying to break the compound, although the court heard it was "not difficult" to do.
Sergeant Frost told the court she "completely understood" why the community felt "betrayed" by Northern Territory police.
"I really want to apologize to the community," she said.
"We had to make these decisions for the benefit and safety of both the community and the police, and unfortunately … that's what we came up with."